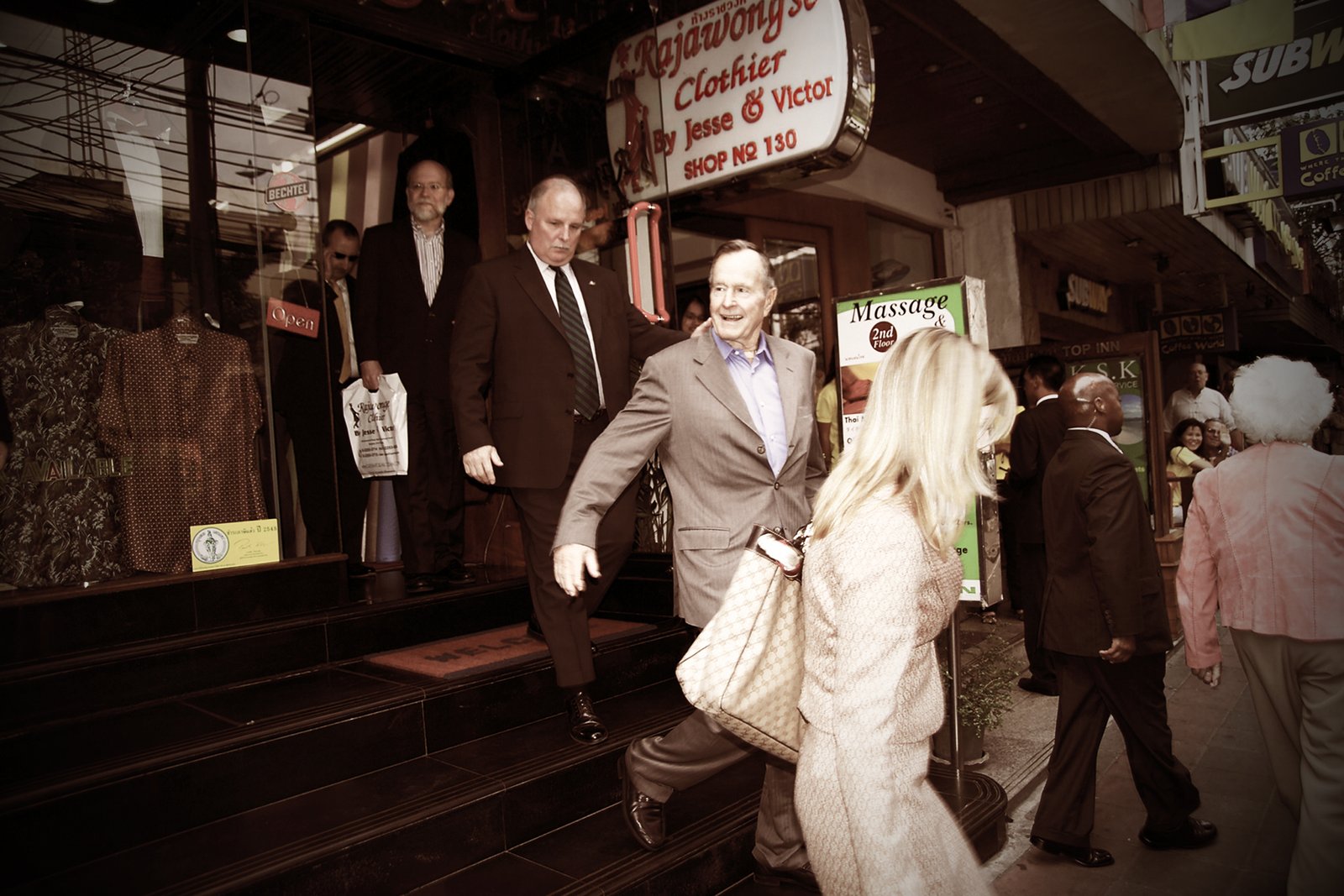 ``Dress like a winner and you'll be treated like one``
- Jesse & Victor
"A stop at Rajawongse Clothier has over the years become a must for visiting statesmen, ambassadors and generals, along with some of the world's top spies and secret service agents." — Denis Gray, The Associated Press
Discover the legacy of our Bangkok tailor
Defining excellence in tailoring from generation to generation
Testimonials
Jesse presides over his store with the gentle glamour of a Sikh saint; Osborne writes.
You climb asteep flight of steps from the mayhem of Sukhumvit Road
and are greeted by a refined quiet. The golfer Vijay Singh has been a customer,
as has — less dramatically — the police commissioner of Denmark.
George Bush Senior orders suits here. So does Tom Ridge
The Rajawongse Experience
From shirts to formal wear we customize everything imaginable.
It is our belief that every single customer should be treated like a V.I.P. From formal wear to business suits and sport coats, our motto always holds true. "Dress like a winner and you'll be treated like one." - Jesse's guiding philosophy.